Soon, PhD research work done by those pursuing it from Mumbai University will be available online for reference. Viva voce of PhD and MPhil candidates will be of open defense nature—a discussion with experts about the research. Mumbai University on Friday revised some rules on PhD and MPhil through the vice-chancellor's directives. PhD aspirants will have to complete it in six years which can be extended to a maximum of 10.
It is for the first time that the varsity has sent a limit for aspirants to finish programmes. If duration of research for MPhil is less than 2 sessions or one year and maximum 4 sessions or 2 years, this period for a PhD will be for at least 3 years and maximum 6 years. Candidates can avail an extension of four years and must complete course work within 10 years. Women and physically challenged researchers can avail another year's extension for MPhil and two years for PhD.
Viva voce of candidates will be in the form of open defence of the thesis. Open defence session is a discussion with experts from outside the university who are permitted to question the researcher on the subject of his or her work.
University vice-chancellor Suhas Pednekar said that open defense, a UGC norm, was implemented by the university for the first time. "Though the period for completion of Ph D is decided to be 6 years, we'll consider extending it to 10 on a case-to-case basis," said Pednekar. He added that the validity of PET score will be for 3 years as of now, but the varsity may take a call on reducing it. "Non availability of guides in some subjects is a problem. So, we have to extend the validity to 3 years. In future, we may relook it," he said.
Following successful completion of evaluation process, the university library will submit an electronic copy of the dissertation or thesis to Inflibnet, an inter-university network, to be made accessible to all institutions and colleges.
The varsity will now hold the PhD/MPhil entrance test (PET) online. Also, researchers have to submit progress reports of research work to a panel that will supervise each candidate. TNN
त्यामुळे ११ वीचा (आर्टस्, कॉमर्स, सायन्स, एमसीव्हीसी) व १२ नंतर इंजिनीरिंग व फार्मसीचा ऑपशन फॉर्म हा विचारकरून काळजीपूर्वक भरायला हवा.
या करिता विद्यार्थी मित्र या शैक्षणिक वेबपोर्टलने अतिशय सोप्या पद्धतीने कट-ऑफ विनामूल्य एका क्लिकवर तुमचे मार्क व गुणवत्ता यादी क्रमांक, कास्ट कॅटेगरी, कोणत्या शहरात अॅडमीशन पाहिजे इ. अनेक बाबींना पडताळून शास्त्रशुद्ध पद्धतीने आपल्याला ११ वी (FYJC) प्रवेश करिता १ ते १० ज्यु. कॉलेजेसची यादी व १२ वी नंतर इंजिनीरिंग करिता अॅडमीशन घेणाऱ्या विद्यार्थ्यांना संपूर्ण महाराष्ट्रातील कॉलेजेस व कोर्सेसची ३०० पेक्षा ही जास्त ऑपशनची यादी उपलब्ध करून दिले जाते.
११ वी (FYJC) अॅडमीशन साठी मुंबई (MMRDA), पुणे (पिंपरी चिंचवडसह), नाशिक, औरंगाबाद, नागपूर व अमरावती विभागांतर्गत येणाऱ्या सर्व कॉलेजेस व कट-ऑफची माहिती fyjc.vidyarthimitra.org या पोर्टलवर उपलब्ध आहे.
त्याचबरोबर इंजिनीरिंग व फार्मसीला अॅडमिशन घेणाऱ्या विद्यार्थ्यांसाठी संपूर्ण महाराष्ट्रातील कॉलेजेस यादी एका क्लिकवर गुणवत्ता यादी क्रमांक, कास्ट कॅटेगरी, कोणत्या शहरात, कोणत्या युनिवर्सिटी अॅडमिशन पाहिजे, त्याचबरोबर प्राधान्य क्रम किंवा पसंतीक्रम अशा अनेक ३०० पेक्षा ही जास्त ऑपशनची यादी बाबींना पडताळून शास्त्रशुद्ध पद्धतीने http://vidyarthimitra.org/rank_predictor या पोर्टलवर उपलब्ध आहे.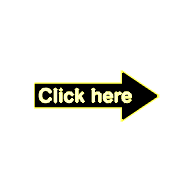 http://fyjc.vidyarthimitra.org/
| Govt. & Private Jobs, Internships, Campus Drive, Off-campus & many more |