गणित भाग-२ तणावरहीत एस. एस. सी.
गणित भाग-१ नंतर भाग -२ साठी दीड ते दोन दिवसच आहेत. या कालावधीत तुम्ही छान उजळणी करून सामोरे जाणार आहात.
> सर्वप्रथम प्रश्नक्रमांक एक ची तयारी करा. हा प्रश्न नववीच्या अभ्यासक्रमावर असल्यामुळे त्या पाठ्यपुस्तकामधील सर्व प्रकरणांंमधील महत्वाच्या संकल्पना, व्याख्या, गुणधर्म, प्रमेय या सर्वांची विधाने वाचा. प्रत्येक प्रकरणामधील सोपा भाग म्हणजे एक व दोन गुणांची उदाहरणे आहेत. प्रत्येक प्रकरणावर एक तरी प्रश्न असणारच आहे .हा अभ्यास 2-3 तासात पूर्ण करा.
> प्रश्न क्र.2 ते 6 साठी, दहावीच्या अभ्यासाची उजळणी करताना प्रथम सोपी प्रकरणे उजळणी साठी घ्या.
> भौमितिक रचनांची उजळणी करताना प्रत्येक प्रकारची रचना प्रत्यक्ष काढून पहा. यामध्ये पूर्ण गुण नक्की मिळतात.
> त्रिकोणमितीचा अभ्यास करताना यामधील सर्व सूत्रे आली पाहिजेत. त्रिकोणमितीय नित्यसमानतांची सिद्धता लिहिता आली पाहिजे. उन्नत कोन, अवनत कोन या वरील उदाहरणे आली पाहिजे. प्रत्येक उदाहरण आकृती काढून माहिती भरून सोडवा. आकृतीला गुण असतातच.
> यानंतर समरूपता, पायथागोरस चे प्रमेय,वर्तुळ, निर्देशक, भूमिती व महत्वमापन या प्रकरणांची उजळणी करता येईल.
> समरूपता, पायथागोरस चे प्रमेय व वर्तुळ या प्रकारणांमधेच प्रमेय आहेत. त्यांची तयारी नीट झाल्याची खात्री करा. प्रमेय लिहिताना आकृती, नावे, पक्ष, साध्य, सिद्धता हे योग्य प्रकारे लिहावे म्हणजे पूर्ण गुण मिळतील
> निर्देशक भूमिती व महत्व मापन या प्रकरणांमध्ये सूत्रे आहेत. ती पूर्णपणे येत असल्याची खात्री करा.
> प्रश्न क्र . २ ते ४ इ . १०वीच्या पाठ्यपुस्तकावर आधारित उदाहरणांंवरील प्रश्न असणार आहेत . तर ५ व ६ थोडे वेगळे आहेत. यामध्ये एकापेक्षा अधिक संकल्पनांचे उपयोजन करावे लागणार आहे. त्यासाठी हे प्रश्न शांतपणे वाचा व त्यांनंतर stepwise सोडवा. प्रत्येक step ला गुण असणार आहेत.
> प्रत्येक प्रश्न नवीन पानावर सुरु करा व पूर्णपने सोडवा .एखादा उपप्रश्न येत नसल्यास त्याच्यासाठी पुरेशी जागा सोडा. कोणताही प्रश्न येतो त्या पायरी पर्यंत सोडवा. अंतिम उत्तर स्पष्टपणे चौकटीत लिहा.
> पहिल्या एक तासामध्ये किंवा १ तास १५ मिनिटामध्ये प्रश्न क्रमांक १ ते ४ पूर्ण करा, २० ते २५ मिनिटामध्ये प्रश्न क्रमांक ५ व ६ आणि उर्वरित कालावधी मध्ये उत्तरपत्रिके मधील सर्व बाबींची खात्री करून उत्तरपत्रिका तयार ठेवा.
> कंपासपेटी योग्य साधनांसह असल्याची खात्री करा.
> योग्य सराव व पक्के नियोजन यामधून तुम्ही यशस्वी होणारच आहात !
Tension-free SSC Mathematics-II
After completing mathematics –I there are hardly 1.5 to 2 days for mathematics II. To assist in completing the revision for Mathematics-II & face the examination nicely, here are few guidelines.
> First of all, you start preparation/revision for question No 1, which is based on std. IX syllabus. You can revise it by understanding major concepts, definitions, properties, theorems & their statements etc. which are provided in the std. IX textbook. You can read solved examples from each chapter. Remember there will be a question from each chapter. This revision can take 2- 3 hours.
> While revising for question No.2 to 6, based on std. X syllabus, you start with an easy chapter.
> Geometric construction can give you full marks, so practice every construction.
> While studying trigonometry you must know all the formulae very well. Practice proof of trigonometrical identities, problems on the angle of elevation & angle of depression properly. Every solution requires a properly labeled diagram, with proper content. Remember every figure carries marks.
> After trigonometry, you can study/revise similarity, Pythagoras theorem, circle, coordinate geometry, and mensuration.
> You need to study proofs for similarity Pythagoras theorem and circle. Prepare properly with particular figures, given, to prove & proof, so that you will get full marks in related questions.
> You must know proper formulae for chapters on coordinate geometry & mensuration. Revise them properly and read solved examples.
>Question no 2 to 4 are based on std. X textbook but question no 5 & 6 will be a little bit different, as it may need the application of more than one concepts. These problems can be overcome by, first understanding the question and solving it step by step. Each step carries marks.
> It is recommended that you start a new question on a new page and finish the question along with its sub-questions prior to starting the next one. If a sub-question is to be skipped see to it that enough space is left for the same. Solve every problem step by step and see to it that you highlight the final answers by drawing box around it.
> In order to finish the paper properly, it is advised that. You may, complete first four questions within 75 minutes and question 5 to 6 within 20 to 25 minute. Last 10-15 minutes should be used to review and verify the completed answer paper.
> Proper planning & practice leads success.
All the best for the examination.
The author is an experienced Mathematics teacher in Pune.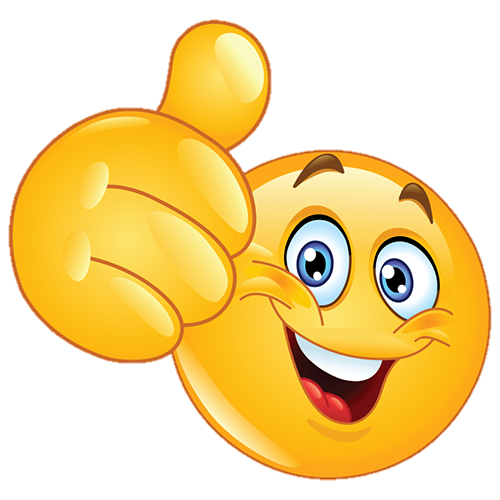 -Score Maximum Marks-
Click to View| Upcoming Entrance Exams
India's Leading Educational Web Portal now available on Google play store https://goo.gl/HbsLr2

Check FYJC & ALL COURSES UNDER DTE & DMER - Previous & Current Year Cutoff | http://vidyarthimitra.org/rank_predictor
OR
Download App Now : Cut-offs 2019
-------------------------------------------------------------------------------------------------------------------------------------------------------
Get free Educational & jobs alert on WhatsApp OR Telegram(https://t.me/VidyarthiMitra) Save this mobile number (77200 25900) on your phone as VidyarthiMitra.org and send WHATSAPP message (Your Name, City & Interest)
--------------------------------------------------------------------------------------------------------------------------------------------------------