St Xavier's, HR & Jai Hind Most Sought After
Mumbai:
Degree cut-offs increased by 2-4% in popular non-minority colleges this year. Agnelo Menezes, principal of St Xavier's College attributed the high-cut offs to the "all-India impact". "Students from so many parts of the country are coming in. Also, if one looks at the other boards—non-HSC ones—they are doling out marks," he added.
At colleges that didn't distinguish between students of various boards, CBSE and ISC candidates dominated the list. "Our merit list for popular courses like BMS, BAF, BFM, BBI has more CBSE students. ISC comes next and a handful of HSC students are on our first list," said Ashok Wadia, principal of Jai Hind.
BCom cut-off closed at 95% at HR College as compared to 96% last year. In case of BMS too, the cut-off for commerce closed at 95.8% compared to 96.11% last year, for science it was 91.5% as against 92.4% in 2017 and 91.6% for arts as compared to 92% last season. Financial markets programme also saw a large number of applicants but the cut-off fell from 95.2% to 94.6%. Principal Parag Thakkar said, "We had expected the cut-offs to fall quite a bit, but they have not, despite the number of seats getting doubled after reservation for backward category students was removed." He said that cutoffs at his institute continue to remain high as the number of applications from central board students for professional courses was high. "Even in the next list, I don't expect the cutoffs to fall sharply; it will dip by maybe by 2%," he added.
On the other hand, at nonminority institutes like Podar College, cut-offs for BCom upped from 93.6% last year to 94.69%. Principal Shobana Vasudevan said, "We have 20,000 applicants and, this is quite an increase from last year."
At DG Ruparel College, the trend was no different. BA closed at 92.46% as compared to 90.46% last year, BSc (IT)'s requirement for mathematics marks increased from 61 to 75, BSc (computer science) cut-off score went up to 76.92% from 70.46%. Principal Tushar Desai said, "Cut-offs have gone up marginally, so had the number of applications."
At Ramnarain Ruia College, BSc closed at 85.08% from last year's 81%, computer science at 88% (85.6%), even for BMM, arts candidates needed to have scored 91.8% (89.5%); commerce students needed 90.75% (90%).
KC College principal Hemlata Bagla said, "We have seen a 3% increase in students opting for BA. There's also an increase in those opting for BSc (IT), biotech and computer science. BMM has seen a rise of 1-2 %."
Dinesh Panjawani, principal of National College, said, "We are seeing a gradual increase in the number of students opting for traditional science and traditional arts courses, whereas BMM, BMS and Bcom are still the same, there is not much of a difference."
इ. ११ वीला प्रवेश घेणाऱ्या विद्यार्थ्यांसाठी
व DTE इंजिनीरिंग व फार्मसीला प्रवेश घेणाऱ्या विद्यार्थ्यांसाठी आनंदाची बातमी
बऱ्याचदा विद्यार्थी हे कॉलेजेस व ब्रांचेसची निवड ही विचार न करता भरतात किंवा प्रचलित कॉलेजेस किंवा इनटनेट कॅफेच्या आधारे कॉलेजेस व ब्रांचेसला प्राधान्य क्रम किंवा पसंतीक्रम देतात त्यामुळे त्यांना पुढील १० वी नंतर विद्यार्थ्यांना २ वर्षे व १२ नंतर इंजिनीरिंगची ४ वर्षे मनस्ताप सहन करावा लागतो, याचा परिणाम पुढील प्लेसमेंट वर पण होतो.
त्यामुळे ११ वीचा (आर्टस्, कॉमर्स, सायन्स, एमसीव्हीसी) व १२ नंतर इंजिनीरिंग व फार्मसीचा ऑपशन फॉर्म हा विचारकरून काळजीपूर्वक भरायला हवा.
या करिता विद्यार्थी मित्र या शैक्षणिक वेबपोर्टलने अतिशय सोप्या पद्धतीने कट-ऑफ विनामूल्य एका क्लिकवर तुमचे मार्क व गुणवत्ता यादी क्रमांक, कास्ट कॅटेगरी, कोणत्या शहरात अॅडमीशन पाहिजे इ. अनेक बाबींना पडताळून शास्त्रशुद्ध पद्धतीने आपल्याला ११ वी (FYJC) प्रवेश करिता १ ते १० ज्यु. कॉलेजेसची यादी व १२ वी नंतर इंजिनीरिंग करिता अॅडमीशन घेणाऱ्या विद्यार्थ्यांना संपूर्ण महाराष्ट्रातील कॉलेजेस व कोर्सेसची ३०० पेक्षा ही जास्त ऑपशनची यादी उपलब्ध करून दिले जाते.
११ वी (FYJC) अॅडमीशन साठी मुंबई (MMRDA), पुणे (पिंपरी चिंचवडसह), नाशिक, औरंगाबाद, नागपूर व अमरावती विभागांतर्गत येणाऱ्या सर्व कॉलेजेस व कट-ऑफची माहिती fyjc.vidyarthimitra.org या पोर्टलवर उपलब्ध आहे.
त्याचबरोबर इंजिनीरिंग व फार्मसीला अॅडमिशन घेणाऱ्या विद्यार्थ्यांसाठी संपूर्ण महाराष्ट्रातील कॉलेजेस यादी एका क्लिकवर गुणवत्ता यादी क्रमांक, कास्ट कॅटेगरी, कोणत्या शहरात, कोणत्या युनिवर्सिटी अॅडमिशन पाहिजे, त्याचबरोबर प्राधान्य क्रम किंवा पसंतीक्रम अशा अनेक ३०० पेक्षा ही जास्त ऑपशनची यादी बाबींना पडताळून शास्त्रशुद्ध पद्धतीने http://vidyarthimitra.org/rank_predictor या पोर्टलवर उपलब्ध आहे.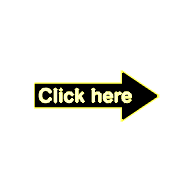 http://fyjc.vidyarthimitra.org/