Fidahusain Balegar, a career psychologist with ten years' of experience, says he has hundreds of cases where a client has chosen a course he or she did not like.
"One client's father approached us saying that they belonged to a particular community and he wanted his daughter to take up engineering as it would fetch her better marriage prospects. But she did not like the subject at all, but was pushed into it for a better alliance. Within the first year, she had around six backlogs and she was left confused. She wanted to become a chef."
Opting for a career that is different from the stream you may have studied is not uncommon, these days. Many have gone through the traditional route of enrolling in professional courses like engineering or medicine, only have an epiphany later that their true passion lay in something else.
Shrikant Gorde, 28, dropped out of engineering after a series of backlogs. Now, a successful professional photographer, Gorde says he took up engineering because of his parents. "I didn't have a clear idea of what I wanted to do so I got into engineering. Later, I kept failing my exams and I realised engineering was not my thing. During those drop years, I took up photography seriously."
Gorde attributes his failure to his success. "Had I not failed, I would have continued with my degree and ended up in a routine job, but there's no point slogging for a degree half-heartedly. I never planned on becoming a full-time photographer. Once I realised I was good at it, I really started enjoying myself."
For Prasann Harankhedkar, who completed a three-year engineering diploma course in printing technology, his true liking was always for the languages. "My mother wanted me to get a degree or a diploma that is recognised, but my true passion was always for languages. One should have the passion for whatever they do, otherwise you can't get ahead in the field."
Harankhedkar has been working as an assistant translator for German at a Chinchwad-based private firm for the last seven years. He also works as a freelancer and runs his own translation company that he founded nine years ago.
"The mantra is that one should not give up, even if they feel unfit in a professional or technical course. They should follow their heart as the sky is the limit," he says.
Himani Misra, a personal tutor, has a masters in engineering and has also cleared Graduate Aptitude Test in Engineering. However, she is certain that she wants to continue teaching.
"Nobody in my family is an engineer. My father had taken it up earlier but couldn't complete his degree. So, he wanted me to fulfill his dreams. I took up computer science during my bachelors. But I was never interested in engineering so much. My mother was a teacher and I liked the profession better. Even as a kid, I would teach the children in my neighbourhood, when they couldn't understand concepts," she said.
She says she always knew she'd end up teaching and always got full support from her husband, parents and in-laws. "I wanted to fulfill my parents' dream of seeing me as an engineer. So, once I got done with my ME I started preparing for GATE which I cleared. I then started teaching in a college but didn't feel satisfied with my job because I couldn't focus on all my students. I then took to tutoring. I now have around 6-7 years of experience as a personal tutor."
Balegar says the only way to rectify a career choice gone wrong is to first identify what would be an alternative option.
http://www.vidyarthimitra.org
http://www.vidyarthimitra.org/rank_predictor
http://fyjc.vidyarthimitra.org
http://jobs.vidyarthimitra.org
http://mockexam.vidyarthimitra.org
http://studyabroad.vidyarthimitra.org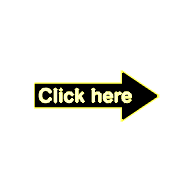 http://fyjc.vidyarthimitra.org/