गणित भाग-१ तणावरहित एस. एस. सी.
आता काही विषयांची परीक्षा झालेली असल्याने धाकधूक नक्की कमी झाली आहे. एस. एस. सी. परीक्षा सोपी आहे हे लक्षात आल्यामुळे आत्मविश्वासही वाढला आहे. एका विषयाची परीक्षा झाल्यानंतर दोन दिवसांमध्ये गणिताची उजळणी चांगल्याप्रकारे कशी करता येईल हे पाहूया.
​​​​​​​डिसेंबर / जानेवारीपासून अनेक कृतीपत्रिकांचा सराव केल्यामुळे प्रश्नपत्रिका pattern कसा असणार आहे, हे तुम्हाला माहीतच आहे. प्रात्यक्षिक व अंतर्गत गुण निश्चित झालेले असल्याने आता उर्वरित ४० गुणांपैकी जास्तीत जास्त गुण तुम्हाला मिळवायचे आहेत .
* पहिला आठ गुणांसाठी असलेला प्रश्न इ.९ वी च्या अभ्यासक्रमावर आधारित असला, तरी दोन ते तीन तासांमध्ये या प्रश्नासाठीची उजळणी करता येईल. नववी पाठ्यपुस्तकामधील संच, वास्तव संख्या, बहुपदी, गुणोत्तर आणि प्रमाण, रेषीय समीकरणे (दोन चलांची),अर्थनियोजन, सांख्यिकी या प्रकरणांमधील महत्त्वाच्या संकल्पना व सोडवून देलेली उदाहरणे शांतपणे वाचा. प्रत्येक प्रकरणावर एकतरी उदाहरण निश्चितपणे असणार आहे.
* प्रश्न क्र. 2 ते 4 दहावीच्या अभ्यासक्रमामधील असून पाठ्यपुस्तकामधील काही बदल करून असणार आहेत .प्रत्येक प्रकरणामधील सोडवून दिलेली उदाहरणे शांतपणे वाचून, सोडवून पहा. जी उदाहरणे 100% सोडवता येतात याची खात्री असेल ती फक्त शांतपणे वाचून पहा. यामधून तुमची 25 गुणांसाठीची तयारी होऊन जाते.
* प्रश्न क्र. 5 व 6 आव्हानात्मक किवा थोडे अवघड असणार आहेत. यांमध्ये एका पेक्षा अधिक संकल्पनांचा वापर करावा लागणार आहे. शांतपणे stepwise उदाहरण सोडवल्यास पूर्णपणे सोडवता येते.
* प्रत्येक प्रकरणामधील सूत्रे येत असल्याची खात्री करा. अवघड वाटणारी सूत्रे लिहून पहा. सांख्यिकी या प्रकरणामधील मोठी सूत्रे चांगल्याप्रकारे लक्षात ठेवा.
* काही गणिते एकापेक्षा अधिक पद्धतींनी सोडवता येतात. प्रश्नामध्ये विशिष्ठ पद्धत नमूद नसेल तर तुम्हाला अवगत असेल ती पद्धत वापरा.
* नवीन प्रश्न उत्तरपत्रिकेच्या नवीन पृष्ठावर सुरु करा व तो प्रश्न शेवटपर्यंत सोडवा. एखादा उपप्रश्न येत नसेल तर त्यासाठी जागा सोडा व आठवल्यानंतर पूर्ण करा. कोणताही प्रश्न येतो त्या पायरीपर्यंत सोडवा. अंतिम उत्तर स्पष्टपणे चौकटीमध्ये लिहा.
* आलेखावर आधारित प्रश्न त्यामानाने सोपे असतात, त्यामुळे त्याचे पूर्ण गुण मिळतात. आलेख काढण्यासाठीच्या साहित्याची खात्री करून घ्या. त्यासाठी अचूक प्रमाण, अक्ष यांची खात्री करा.
* पहिल्या एक तासामध्ये किंवा १ तास १५ मिनिटांमध्ये प्रश्न क्र. १ ते ४ पूर्ण व्हावेत, २० ते २५ मिनिटांमध्ये प्रश्न क्र. ५ ते ६ व उर्वरित कालावधीमध्ये इतर सर्व बाबींची (उत्तरपत्रिकेेमधील) खात्री करून उत्तरपत्रिका तयार ठेवा.
* योग्य सरावामधून पक्के नियोजन केल्यामुळे हमखास यश तुमचेच आहे. यशस्वी होण्यासाठी मनःपूर्वक शुभेच्छा !
Tension-free SSC, Mathematics-I
I believe that your fear of the SSC examination has placated now that you have already completed a few subjects' examinations.
To assist in completing the revision for mathematics-I, here are few pointers.
* As you have already been practicing and solving mathematics- I practice papers from December, January, you are already aware of the question paper pattern. As the practicals and internal work marks have been finalized already, you will have to drive for getting the remaining 40 marks.
* Even if the first question is from std. IX and is for 8 marks you can revise it within 2 to 3 hours. You can revise it by understanding basic concepts and reading solved examples provided in the std IX textbook. Remember there will be a question from each chapter of the std. IX textbook.
* Question no. 2 to 4 are from std X textbook, and therefore these question worth 25 marks can be completed by understanding solved examples and reviewing the miscellaneous problems.
* Question no 5 & 6 are challenging as it may need the application of more than one concepts, these problems can be overcome by first understanding the question and solving it step by step.
* The chapter wise formulae need to be revised properly and may employ some tactics/ abbreviations/methods to memories the complex ones.
* You know very well that few problems can be solved using alternate methods. If a particular method is not mentioned, you can solve it as per the method of your choice and ease.
* It is recommended that you start a new question on a new page and finish the question, along with its sub-questions prior to starting the next one. If a sub-question is to be skipped, see to it that enough space is left for the same.
* Read and understand every question prior to solving. Show properly each and every step. See to it that you highlight the final answer by drawing a box around it.
* Full marks can be easily achieved in the questions based on graphs. Verify that you have correctly labeled everything. Confirm that you are having necessary things (compass, scale, etc) with you.
* In order to finish the paper properly, it is advised that you may complete questions 1 to 4 within 60 to 75 minutes and question no 5 & 6 within 20 to 25 minutes. last 10-15 minutes should be used to review and verify the completed answer paper.
* Remember that if you decide and plan properly, you will succeed.
All the very best!
Note: Mathematics-II to be continued, stay tuned with VidyarthiMitra.org
The author is an experienced Mathematics teacher in Pune.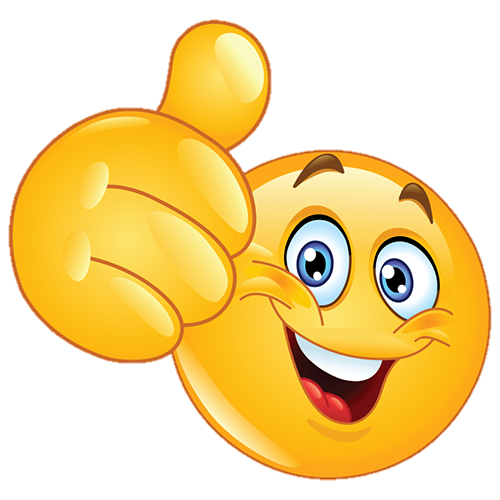 -Score Maximum Marks-
Click to View| Upcoming Entrance Exams
India's Leading Educational Web Portal now available on Google play store https://goo.gl/HbsLr2

Check FYJC & ALL COURSES UNDER DTE & DMER - Previous & Current Year Cutoff | http://vidyarthimitra.org/rank_predictor
OR
Download App Now : Cut-offs 2019
-------------------------------------------------------------------------------------------------------------------------------------------------------
Get free Educational & jobs alert on WhatsApp OR Telegram(https://t.me/VidyarthiMitra) Save this mobile number (77200 25900) on your phone as VidyarthiMitra.org and send WHATSAPP message (Your Name, City & Interest)
--------------------------------------------------------------------------------------------------------------------------------------------------------