MHT CET 2018: The Directorate of Technical Education (DTE) Maharashtra will release the provisional allotment of the second round of the state Common Entrance Test (CET) 2018 on July 8. Candidates who have appeared for the exam can check their engineering allotment from the official website, dtemaharashtra.gov.in.
This year, the counselling process began in the first week of June, and the students have selected their preferred college through the official website. Now after the release of results on July 8, students have to register in the colleges within the period time that will be mentioned in the notification.
MHT CET 2018: Steps to check second allotment
Step 1: Go to the official website of DTE Maharashtra (dtemaharashtra.gov.in).
Step 2: Follow the link to the exam portal of CET 2018 (mhtcet2018.dtemaharashtra.gov.in).
Step 3: Click on the notification for the second allotment.
Step 4: Enter your details in the fields provided.
Step 5: Download your allotment result and take a print out for further reference.
Earlier, the Directorate of Technical Education, Maharashtra has released the result for Maharashtra Common Entrance Test (MHT CET) 2018 examination on June 2, 2018. Abhang Aditya Subhash has topped the exam in PCM with 195 marks. The second rank is shared by four candidates, Rathi Khushal Vinod, Ameya Dileep Zarkar, Vakharia Priyesh Rajesh and Ruchirank, each with with 191 marks.
This year, at least 14 per cent more candidates had registered for MH-CET in the state and the total number of candidates in Maharashtra was over 4.3 lakh. MH-CET exams are a gateway for admissions to engineering, pharmacy, agriculture and hotel management colleges in Maharashtra.
Also Read | JEE Main, NEET to be conducted twice a year

For all latest Govt Jobs 2018, Railway Jobs, Bank Jobs and SSC Jobs log on to vidyarthimitra.org We bring you fastest and relevant notifications on Bank, Railways and Govt Jobs. Stay Connected
व DTE इंजिनीरिंग व फार्मसीला प्रवेश घेणाऱ्या विद्यार्थ्यांसाठी आनंदाची बातमी
बऱ्याचदा विद्यार्थी हे कॉलेजेस व ब्रांचेसची निवड ही विचार न करता भरतात किंवा प्रचलित कॉलेजेस किंवा इनटनेट कॅफेच्या आधारे कॉलेजेस व ब्रांचेसला प्राधान्य क्रम किंवा पसंतीक्रम देतात त्यामुळे त्यांना पुढील १० वी नंतर विद्यार्थ्यांना २ वर्षे व १२ नंतर इंजिनीरिंगची ४ वर्षे मनस्ताप सहन करावा लागतो, याचा परिणाम पुढील प्लेसमेंट वर पण होतो.
इंजिनीरिंग व फार्मसीला अॅडमिशन घेणाऱ्या विद्यार्थ्यांसाठी संपूर्ण महाराष्ट्रातील कॉलेजेस यादी एका क्लिकवर गुणवत्ता यादी क्रमांक, कास्ट कॅटेगरी, कोणत्या शहरात, कोणत्या युनिवर्सिटी अॅडमिशन पाहिजे, त्याचबरोबर प्राधान्य क्रम किंवा पसंतीक्रम अशा अनेक ३०० पेक्षा ही जास्त ऑपशनची यादी बाबींना पडताळून शास्त्रशुद्ध पद्धतीने http://vidyarthimitra.org/rank_predictor या पोर्टलवर उपलब्ध आहे.
या करिता विद्यार्थी मित्र या शैक्षणिक वेबपोर्टलने अतिशय सोप्या पद्धतीने कट-ऑफ विनामूल्य एका क्लिकवर तुमचे मार्क व गुणवत्ता यादी क्रमांक, कास्ट कॅटेगरी, कोणत्या शहरात अॅडमीशन पाहिजे इ. अनेक बाबींना पडताळून शास्त्रशुद्ध पद्धतीने आपल्याला ११ वी (FYJC) प्रवेश करिता १ ते १० ज्यु. कॉलेजेसची यादी व १२ वी नंतर इंजिनीरिंग करिता अॅडमीशन घेणाऱ्या विद्यार्थ्यांना संपूर्ण महाराष्ट्रातील कॉलेजेस व कोर्सेसची ३०० पेक्षा ही जास्त ऑपशनची यादी उपलब्ध करून दिले जाते.
त्यामुळे ११ वीचा (आर्टस्, कॉमर्स, सायन्स, एमसीव्हीसी) व १२ नंतर इंजिनीरिंग व फार्मसीचा ऑपशन फॉर्म हा विचारकरून काळजीपूर्वक भरायला हवा.
११ वी (FYJC) अॅडमीशन साठी मुंबई (MMRDA), पुणे (पिंपरी चिंचवडसह), नाशिक, औरंगाबाद, नागपूर व अमरावती विभागांतर्गत येणाऱ्या सर्व कॉलेजेस व कट-ऑफची माहिती fyjc.vidyarthimitra.org या पोर्टलवर उपलब्ध आहे.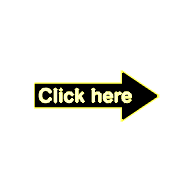 http://fyjc.vidyarthimitra.org/