Loyola Institute of Business Administration (LIBA) has opened admission to the 2019 - 2021 batch of its flagship full-time post graduate diploma in management (PGDM) course.
The All India Council for Technical Education (AICTE) has approved to admit 180 students for the course, according to a press release from the Chennai-based institute.
Students with an academic performance of 60% and above in Class X and Class XII board exams, undergraduate degree from a recognised university (with a history of not more than two arrears) and a Common Admission Test 2018/XAT 2019 registration ID are eligible to apply.
Interested candidates can register on LIBA admission portal (https://admissions.liba.edu), provide academic and work experience credentials and upload their proof of certificates.
Applicants will have to pay the one-time, non - refundable admission processing fee of Rs 1,500 online.
Candidates will be shortlisted based on their cut-off score in CAT/XAT written ability test and performance in group discussion and personal interview.
Shortlisted candidates can step in for a face-to-face interaction at any of LIBA's six centres -- in Bangalore, Hyderabad, Mumbai, New Delhi, Kolkata and Chennai.
Upcoming Entrance Exams Details 2018-19
CAT
Exam date:25 Nov 2018
Last date of Application: 19 Sept 2018
MAT
Exam date: 02 Sept 2018
Last date of Application: 24 Aug, 2018,
GATE
Exam date: 02nd Feb 2019
Last date of Application: 21st Sept 2018
SIAC-CET
Exam date: 4 Nov 2018
Last date of Application: 14 Sept 2018
CDS
Exam date:18 Nov 2018
Last date of Application: 3 Sept 2018
NSTSE
Exam date:16 Dec 2018
Last date of Application:1 Aug 2018
XAT
Management
Exam date:6 Jane 2019
Last date of Application: 30 Nov 2018
JEE MAIN
Engineering
Exam date:6 Jan 2018
Last date of Application:30 Sept 2018
CTET
Teacher Education
Exam date: 16th Sept. 2018
Last date of Application: 30th August 2018
Reference Books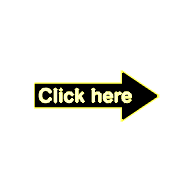 Recommended Books
Books play a very important role for the preparation of any kind of examination. The following table shows the names of the books which every aspirant must study: